American Resistance is group that opposes the Nazi occupation in the US. After many failed efforts in fighting the Nazi, they nearly give up hope. However, everything change when BJ and the Kreciaus Circle arrive and help them launch the Second American Revolution.
They will appear in The New Colossus.
Recruited in 1961
Edit
Weapon and vehicles
Edit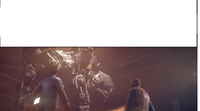 Ad blocker interference detected!
Wikia is a free-to-use site that makes money from advertising. We have a modified experience for viewers using ad blockers

Wikia is not accessible if you've made further modifications. Remove the custom ad blocker rule(s) and the page will load as expected.