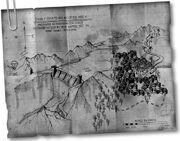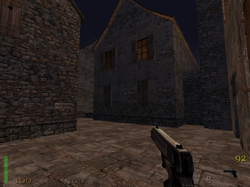 Paderborn
is a village that appears in
Return to Castle Wolfenstein
(in the mission 
Paderborn Village
) and
Wolfenstein RPG
. It is located in the
Harz Mountains
, a few miles from
Castle Wolfenstein
.  
The town has a long history with occultism and the headquarters of the SS Paranormal Division is relocated here during the final stage of Operation Resurrection. The town features a large chateau and draws its power from a nearby hydroelectric plant.    
There is a real life city of Paderborn, but located in western Germany and not in the Alps.
Artwork from the RTCW strategy guide shows that Castle Wolfenstein looms on a mountain above both villages of Paderborn and Wulfburg.
Wolfenstein RPG
Edit
The Old Blood
Edit