Trust in Brother is sitcom created by Neumond TV Produces for US audience in occupied US. The show serves as comedy as well as propaganda for the Nazis since one episode features the strict standard of Aryan race involving strict diet and nutrition value in term of consuming sweet in which the character being warned that he will be reported the Youth Health Ministry if he consumes a lot of chocolate. Furthermore, it also shows that nutrition value for the youth is a matter of state security for the Nazis and being overweight is dishonorable and disgusting.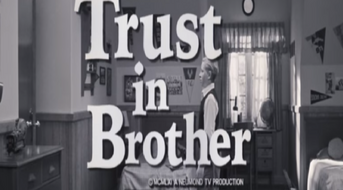 Ad blocker interference detected!
Wikia is a free-to-use site that makes money from advertising. We have a modified experience for viewers using ad blockers

Wikia is not accessible if you've made further modifications. Remove the custom ad blocker rule(s) and the page will load as expected.